Awaken Possibilities by Manifesting Your Greatest Ideals 
The Sky Is NOT The Limit.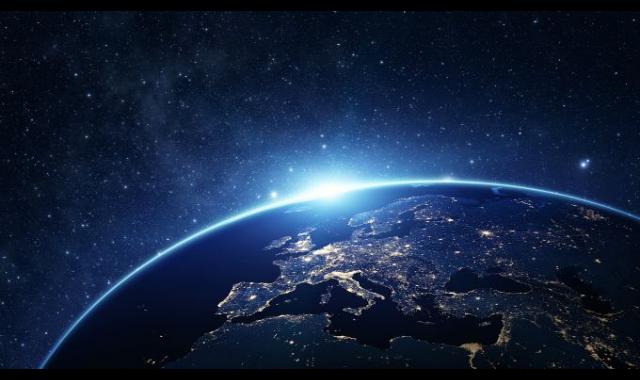 You are a business owner. An incubator, a start-up, a hub or even well on your way for a few years now. You're working your tail off to get ahead and stay ahead, and hopefully, the passion that you feel will stay with you for a long time.
But what if things aren't going so smooth? Or worse, what if you have the feeling you've reached a glass ceiling?
Your dream once was to change the world, and probably that's the reason you went into business. Or, you started your company because the idea of being your own boss, answering to no one or working when you want, where you want, whenever you want, and whit whom you want, captured your excitement so much, that you set up your business.
For most business owners, these following facts are NOT a worst nightmare, they are reality:
You work harder, longer and for less money than you did in your job
You (sometimes) work with people that aren't your ideal clients
You feel you have to do everything on your won, because you know how to do it right
You've tried a lot of things that didn't work out in your favor
You need to move forward, or otherwise it's back to the J.O.B.
Truth is — nothing can be more fulfilling than to see your "baby" grow up and become mature, reaching more and more people and truly making a difference in the lives of others.
So how come it doesn't feel like that… yet?
Success is simple, if you know how it works.
If you want to become a leader – whether it's for your clients, your team or even for your family, you need to become a leader for yourself first.
That means, managing your internal side first, so you know what, when, where and how to do whatever it takes to get the results you want to achieve.
You can learn how to "close the deal", how to get out as the victorious  negotiator or even blow their minds with your slick sales presentation. But if you don't manage the soft skills, it will become a business-battlefield at one point, where your professional life will drag you personal life down with it, along with your passion, purpose and drive for your work.
Get Back On Course
The entrepreneurial world of achievements and fulfillments can be awesome, when you know how to manage the fundamental elements of succes:
the right Mindset
the right Goals
the right Strategies
the right Skills
the right Plans
the right Actions
All these combined make your Vision: your long term ideal that makes you , and everybody in your company fulfilled, delivers the results and brings the solutions for your clients.
Whether you want to learn how to be an embodied leader or you want to develop better communication skills that positively impact everyone you connect with, or you feel that reprioritize and structurize your way of goal setting and -achieving – this fundamental principle will either help you do it, or not:
Whether You Think You Can or You Think You Cannot, You are Right
Learn how to use your mind and your mindset in the way that they support your purpose, goals, vision, mission and actions, so that you can become the leader in your business, your community, and your own life
Click here to explore what you can do right now to awaken your possibilities and start manifesting your greatest ideals — or get your copy or Master Mindset right now.